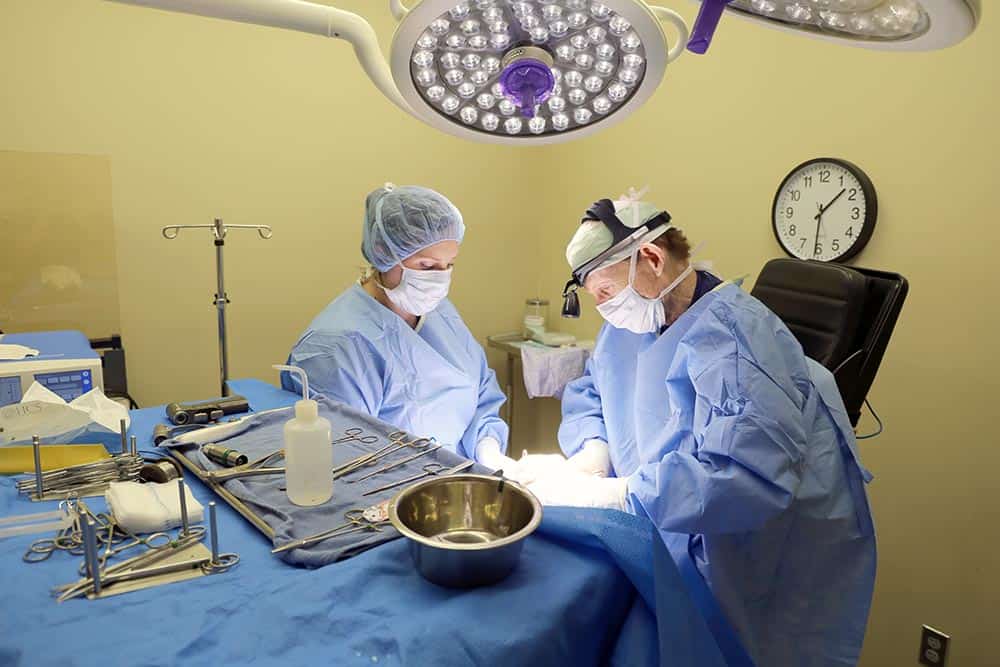 Your veterinarian may be able to address and treat minor injuries and conditions as well as perform common surgical procedures. However, there are times when your doctor may elect to refer your pet for a routine procedure or your pet may require advanced care that your regular veterinarian does not provide. By working with you and your veterinarian, our skilled team of specialized surgeons and technicians will address issues and provide your pet with the care or advanced procedures that are required.
We are not a replacement for your regular veterinarian and do not provide or offer routine care; we provide additional surgical services to help improve and maintain the quality of your pet's life.
By choosing to work with Southern Regional Veterinary Specialists, you are selecting a dedicated team of highly trained and skilled surgeons and technicians who have substantial experience in surgical services and procedures including orthopedics, soft tissue, neurosurgery, minimally invasive surgery, and diagnostics and physical therapy.