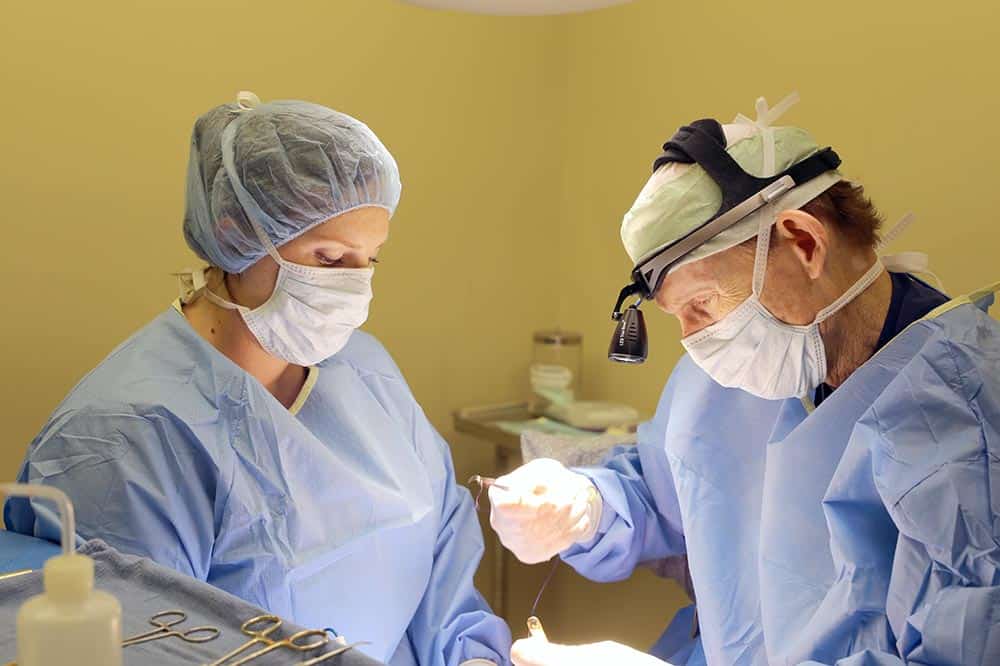 We also offer several minimally invasive procedures. While these surgeries may not have the same difficulty of an invasive, they nonetheless require — highly skilled surgeons and appropriate equipment to perform. As always, our team at Southern Regional Veterinary Specialists is dedicated to providing you with the highest possible care for any procedure that your pet may require.
The minimally invasive surgical procedures that we offer include:
Laparoscopy: Gastropexy, Incisional and Excisional Biopsies, Cystotomy, Ovariectomy, and Cryptorchid Castration.
Endoscopy: for Gastrointestinal Biopsies and Nasal Biopsies.