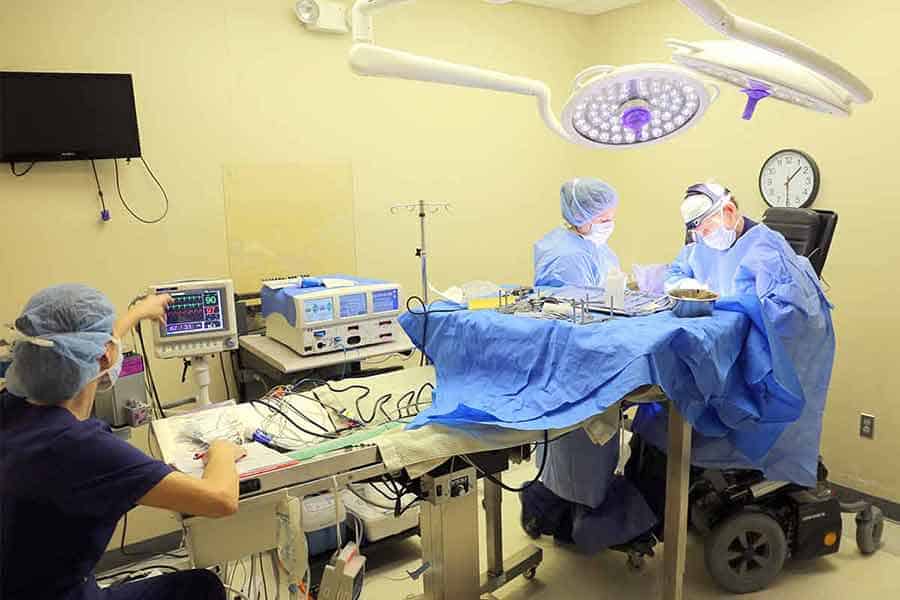 The Board Certified surgeons at Southern Regional Veterinary Specialists have the diagnostic equipment (CT Scanner, Myelography), skill, education, and experience necessary to conduct several neurologic procedures. Our team will work with you to help you understand when one of these neurologic procedures may be needed and what your options may be. We will also work with you and your veterinarian to identify what procedure your pet might need and when, given the signs and deficits your pet displays.
These cases can be emergencies. Some breeds like dachshunds are susceptible to intervertebral disc disease (IVDD) where a disc herniates and puts pressure on the spinal cord. Pets who lose the ability to stand or walk on their hind legs should be evaluated as soon as possible for the best outcome.
The neurosurgery procedures that we offer include:
Myelography/CT.
Intervertebral Disc Disease: Hemilaminectomy, Ventral Slot Decompression, and Dorsal Laminectomy for tumors if indicated.
Vertebral Fusion: Fractures of the spinal column.